NEW FEATURES 
New Remote with Throttle wheel and 4 riding modes.

Redesigned Smaller ESC. Refined riding experience.

 ABOUT THE BOARD 
REGENERATIVE BRAKING - Our intuitive system charges the Meepo battery as you brake. The Meepo braking system is extremely smooth and safe!
---
TOP SPEED - The Meepo Board v2 is powered by a pair of 250 WATT Hub Motors and has a top speed of 
40 KMH

 per hour or 

25 Miles per hour.
---
RANGE - Based on a 160 LB rider the default battery has a range of 18 KM or 11 Miles. This can be increased to a range of 28 KM or 17 Miles if you select the Upgraded Sanyo Battery (Tesla Battery) - Rider weight and terrain can make the range fluctuate.
---
REMOVABLE BATTERY - Swap out the Meepo battery in only 3 minutes. Additional batteries are available for purchase.
---
HILL CLIMBS - Meepo Board v2 can handle 30%(15 degree) hill climbs, 160 lbs rider can reach 10Mph  on 15%(8 degree) hills (15% is very steep, and most hills are less than 15%).
---
QUIET - All Meepo boards are extremely quiet making them perfect for around the neighborhood or throughout the city.
---
PUSHABLE - All Meepo boards are pushable meaning you can ride the Meepo around town, just in case your battery dies or you don't feel like using the motors.
---
WEIGHT - Meepo Board V2 with 38'' Deck is 7.5 Kgs
---
TRAVEL- Meepo Board V2 is at 144 Watt Hours, which is less than 160 Watt Hours the maximum battery capacity allowed on airplane according to regulations.
---
 WHAT'S INSIDE THE BOX? 
 Completely Assembled Meepo Board

 Wireless Remote

 Power Adaptor - US, AU, or EU plug according to your location

 Skateboard Tool

 Rear LED Safety Light - Red

 Skateboard Wall Hanger 
---
CAUTION: Meepo Boards are not waterproof. Wheels are slippery when wet. Always wear a helmet when riding an electric skateboard.  Turn the remote off whenever you step off the board.
Temperature: Meepo Boards performance good in  - 5 to 42 Celsius degree.  Better store at room temperature.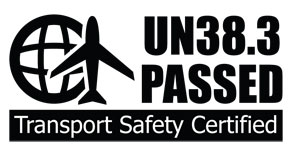 QUALITY + WARRANTY
All Meepo Boards come standard with a 90-Day Warranty

 

which covers any manufacturing defects.
Meepo boards are built using the best configuration of motors, controllers, and batteries. We test all individual parts and run each Meepo Board for 210 minutes before packaging it up for shipment.
All components, such an extra charger or battery can be

 

purchased separately in our shop.
The Meepo board can be easily repaired by replacing the broken part. We will always diagnose and send free replacement parts for boards under warranty.
We reply to all questions within 2 days. You can get replacement parts within 3-8 days if there is ever an issue with your board.